About Our Cottages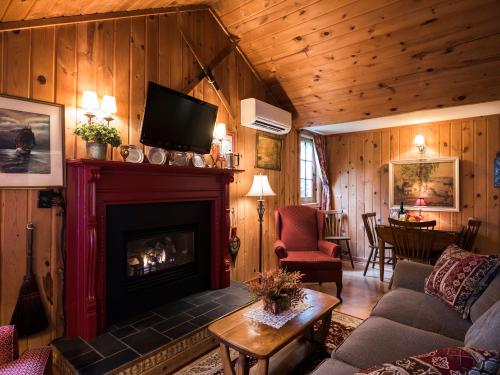 Built in the late 1930's and early 1940's as tourist lodging, our Cottages are located on the same property as the main Inn B&B in downtown Fish Creek and are listed in the National Register of Historic Places. Each cottage is individually decorated and features two bedrooms (except Cottage #1 Finch with one bedroom), one bath, dining and living area, a fully equipped kitchen and modern amenities. All have gas fireplaces and some have jetted tubs. Our cottages do not come with daily housekeeping service. Children welcome. No Pets.

Breakfast Not Included. We regret that our facility restrictions only allow us to serve breakfast to guests with room reservations in the main B&B Inn building. Cottage guests will be within walking distance to several restaurants and a grocery store.
#1 Finch Cottage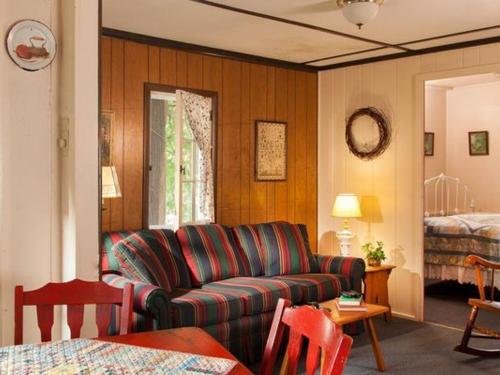 Complete remodel Spring 2018. Our smallest cottage is compact and quaint with lots of charm – the sort of house that Goldilocks would choose.
+More Info
#2 Teal Cottage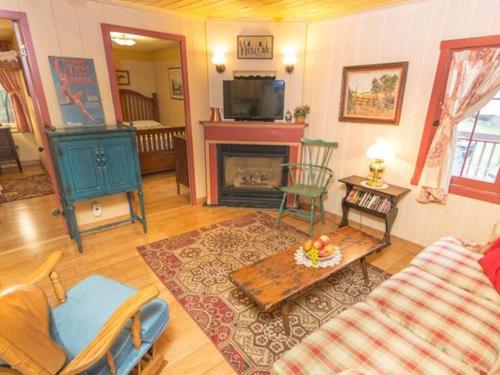 Newly remodeled kitchen and bath. Hidden and private - tucked in the cedar trees.
+More Info
#3 Dove Cottage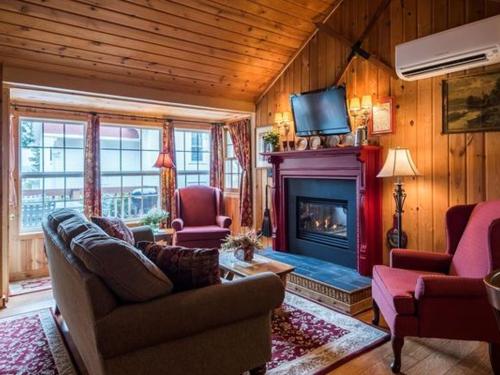 "Scandinavian country" style surrounded with cedar walls and ceilings.
+More Info
#4 Lark Cottage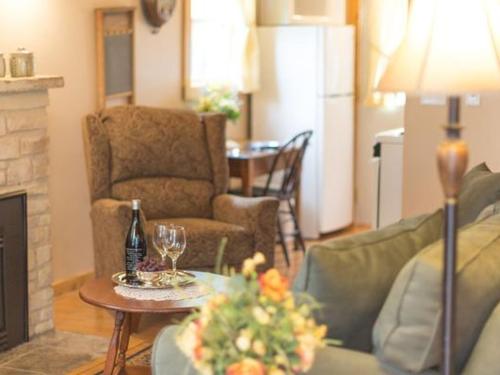 Newly renovated. Our largest and most popular cottage with a fieldstone gas fireplace.
+More Info
#5 Quail Cottage
Newly renovated. One of our largest cottages. This could be your little "Fish Creek House".
+More Info
#6 Wren Cottage